LIFE Magazine believed that too many people, as noted architect Robert A. M. Stern has said, "buy the house they hate the least." Life thought there had been a dramatic break in the decades following WWII between great architecture and the typical American home. The average new-construction home in America was often more a product of what builders and bankers believed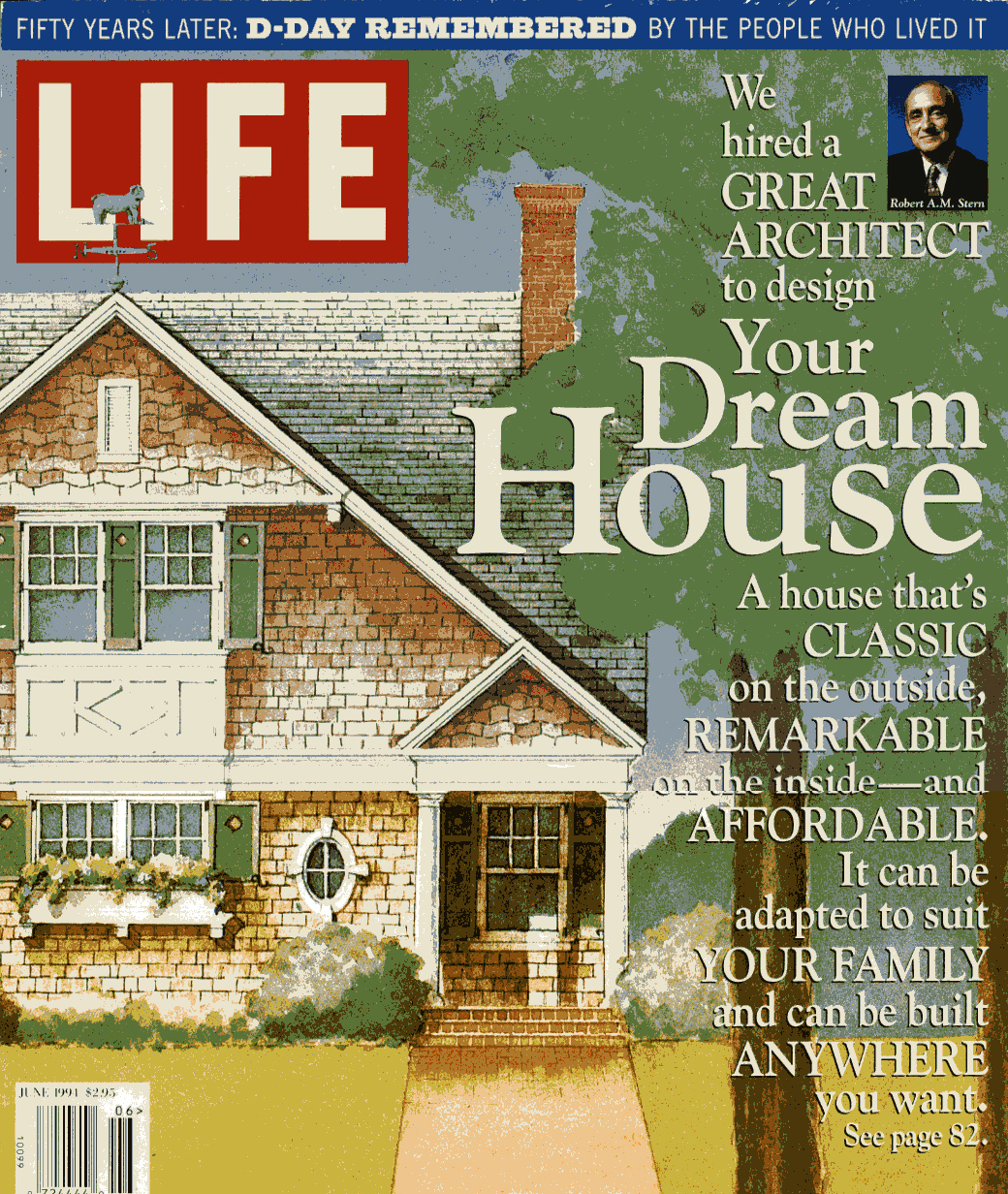 would sell for the most profit than it was a thoughtful, flexible habitat that truly suits the needs of a family. Life hoped that by commissioning extraordinary architects to design Dream Houses, they could help change the face of residential architecture in this country. A truly creative home, well-lighted and incorporating intelligent use of space, can be a source of delight. Living in such a house is like living in a piece of sculpture, opening up new worlds of appreciation for what exceptional design can do. Starting in 1994 with a house designed by Robert A. M. Stern, LIFE Magazine commissioned six houses.
Asked about his architectural philosophy, Robert A.M. Stern once said, "I'm arguing for old things." Stern's Dream House, the first commissioned by LIFE, supported that argument with graceful proportions, fine materials and eye-pleasing details of a kind seldom found in middle-class housing after World War II. More than a thousand readers have bought the plans so far, and the house is cropping up nationwide--most notably, perhaps, in a backward-looking Atlanta development called Legacy Park.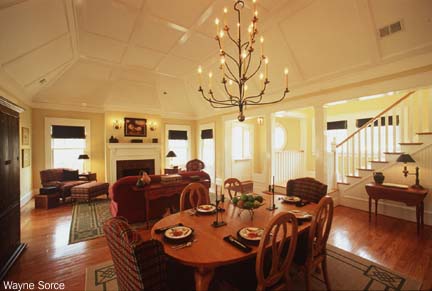 The house has curb appeal: On one morning, several drivers double back for a better look.
COVERING 750 HILLY acres, Legacy Park reflects a new trend in urban design: planned communities modeled on the small-town America of pre-shopping-mall days. "People have stopped living in neighborhoods," says developer Stephen Macauley. "We're trying to bring back a place where people interact." Eleven distinct tracts cluster around a sprawling wooded park, with a village green, a bandstand, an amphitheater and playing fields, all meant to encourage neighborly mingling. Residents can sit on their porches and socialize.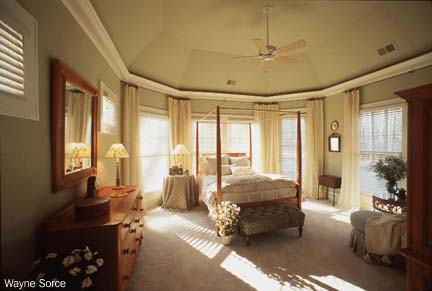 Stern's nostalgic creation fits in perfectly here. But while LIFE conceived of the Dream House as a mid-priced dwelling, Macauley has made it a full-fledged luxury home--the costliest in his development. The buyer got a half-acre lot and all Stern's opulent trimmings: the cedar shakes, the fluted, solid redwood pillars, the great room's raised coffered ceiling. Macauley's additions include a his-and-hers walk-in closet in the master bedroom, a vastly expanded master bathroom with Jacuzzi, a dressing room, and second bathroom and media room upstairs.
This Dream House is the only one in Legacy Park: For all the home's traditionalism, Macauley is not sure that its informal living-dining area will appeal to staid Atlantan tastes. Still, the developer hopes to build another someday. "It's a gorgeous house," he says. "I'm considering moving into it myself."
Following an open house in 1996 attended by thousands, Laura and Marc Sewell bought the house from Macauley. They have upgraded the hardware, replaced carpeting with more wood floors, and enhanced the landscaping. Almost ten years later with kids in college, it is time to move on and sell. The Sewell's have shown the home to people from Nova Scotia to Boston to Houston who travel to Kennesaw to see the Stern-supervised prototype before building their own version. The Sewell's have bottom-line advice: "Don't mess with the Stern plan. You will kill the magic." It's a matter of perfect scale, proportion, and pattern - that quality without a name. Once a busload of architecture students parked and started shooting pictures. The Sewell's only regret is that they never built the backyard pool designed for them by Gary Brewer, Stern's associate. Maybe the next owner will.
based on an article by KENNETH MILLER